I wondered if the flying saucer balloon project was really big enough to carry a six-year-old, so I did a little math.




According to Googled sources, 100 liters of helium will produce about .22 lbs of lift at sea level.

CNN reported the saucer to be about 20 feet in diameter and 5 feet high. For simple math, I'm going to consider the saucer was a perfect cylinder: V = πr2h. This amounts to roughly 1,600 cubic feet or 45,000 liters.

45,000 liters of helium could lift 100 pounds. A scrappy 6-year-old weighs 50 pounds.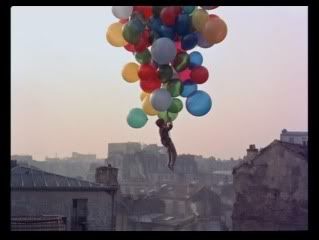 It'll take a more knowledgeable figurer than me* to factor the volume of a partially deflated flying saucer shape and what helium will lift at 5,000 feet mean sea level. But I guess it could've happened. Maybe.

*UPDATE: Don't miss Joshua's link in his comments below. His longhand math shows the balloon incapable of child-lift factoring its shape and altitude.